Investing across the rapidly growing water value chain.
Opportunity
Water is a precious resource under tremendous strain. To mitigate the increasing gap between the demand and supply of water, as well as rising concerns over water quality, substantial capital investment is being pumped into companies active in the water domain. In our opinion, this domain is expected to offer long-term growth opportunities, due to these five drivers.
The water domain offers a deep and diverse range of opportunities cutting across:
The various sectors provide exposure to the entire water value chain.
This enables flexible investment allocation, while taking the different economic cycles into consideration.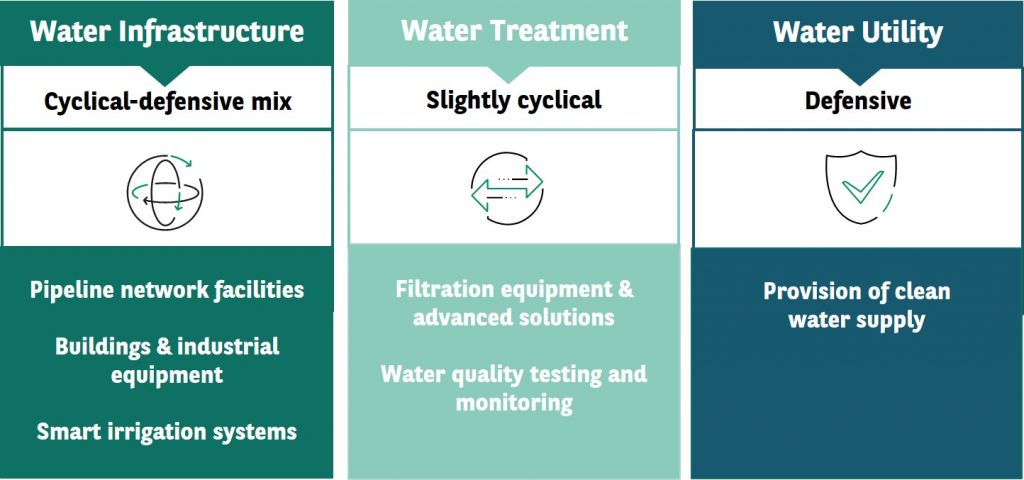 Key Highlights
BNP Paribas Asset Management's water strategy invests in international companies active in the rapidly growing water chain.
The universe of investable companies have been increasing and stands at approximately 270 companies, worth US$1.9 trillion market capitalisation.4
Such companies provide investors with a mix of small to mid-capitalisation companies that are often innovative players, and large cap companies that are often well-established players.
The Team
This strategy is managed by Impax Asset Management, an award-winning global leader with more than 20 years' experience in environmental markets investing and a partner of BNP Paribas Asset Management.

2020 UNPRI assessment: A+
Strategy and Governance5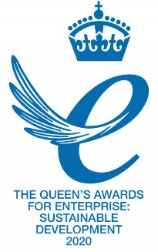 Double award winner of UK Queen's Award
for 'Enterprise: Sustainable Development'
(2014 and 2020)6
---
Source(s):

1.Options for decoupling economic growth from water use and water pollution, United Nations Environment Programme, 2016
2.United Nations, 2020
3.United Nations, 2018 Revision of World Urbanization Prospects
4.Impax Asset Management, as at end June 2021
5.Principles for Responsible Investment, 2020
6.The Queen's Award Enterprise, April 2020