Investing across the rapidly growing water value chain
The opportunity
The world's water resources are under considerable strain, with an increasing gap between the supply and demand of water, as well as rising concerns about water quality and the stability of water infrastructure globally.

Addressing these issues will require significant capital investment in new technologies and services, in addition to greater policy support from regulators and governments, which could benefit companies that provide environmental solutions.
Fund highlights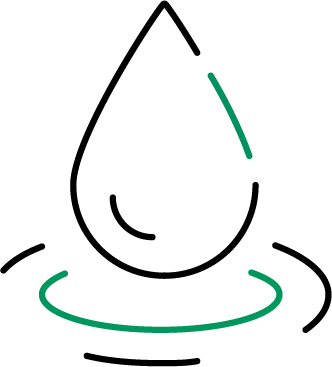 The fund primarily targets companies across the fast-developing water value chain including water infrastructure, water treatment, and utilities
The fund's flexible approach ensures broad, diversified exposure across regions, end markets, and sectors
The fund is managed by a listed equities team with over 15 years average industry experience1
Team and expertise
BNP Paribas Aqua is managed by Impax Asset Management, a long-standing investor in environmental markets and a long-term partner of BNP Paribas Asset Management. Impax has offices in Europe, Asia, and the US.

Hubert Aarts, 32 years of industry experience, and Justin Winter, 21 years of industry experience, are the lead portfolio managers. They are both based in London.
[1] Source: Impax Asset Management, as of 31 March 2023
Disclaimer
Past performance or achievement is not indicative of current or future performance.
Any views expressed here are those of the author as of the date of publication, are based on available information, and are subject to change without notice. Individual portfolio management teams may hold different views and may take different investment decisions for different clients. This material does not constitute investment advice.
Investments are subject to market fluctuations and the risks inherent in investments in securities. The value of investments and the income they generate may go down as well as up and it is possible that investors will not recover their initial investment. There is no guarantee that the performance objective will be achieved.
Investing in emerging markets, or specialised or restricted sectors is likely to be subject to a higher-than-average volatility due to a high degree of concentration, greater uncertainty because less information is available, there is less liquidity or due to greater sensitivity to changes in market conditions (social, political and economic conditions).
For a Complete description and definition of risks, please consult the last available prospectus and KID of the funds.
Investors considering subscribing to a fund should read carefully its most recent prospectus and KID that can be downloaded free of charge from our website: www.bnpparibas-am.com.
Environmental, social and governance (ESG) investment risk: The lack of common or harmonised definitions and labels integrating ESG and sustainability criteria at EU level may result in different approaches by managers when setting ESG objectives. This also means that it may be difficult to compare strategies integrating ESG and sustainability criteria to the extent that the selection and weightings applied to select investments may be based on metrics that may share the same name but have different underlying meanings. In evaluating a security based on the ESG and sustainability criteria, the Investment Manager may also use data sources provided by external ESG research providers. Given the evolving nature of ESG, these data sources may for the time being be incomplete, inaccurate or unavailable. Applying responsible business conduct standards in the investment process may lead to the exclusion of securities of certain issuers. Consequently, (the Sub-Fund's) performance may at times be better or worse than the performance of relatable funds that do not apply such standards.