Sustainability is core to BNP Paribas Asset Management's strategy and investment philosophy. BNP Paribas Asset Management aims to generate long-term sustainable investment returns for its clients based on a unique sustainability-driven approach. Among the leaders in thematic investment in Europe1, BNP Paribas Asset Management intends to contributes to the energy transition, environmental sustainability and the promotion of equality and inclusive growth.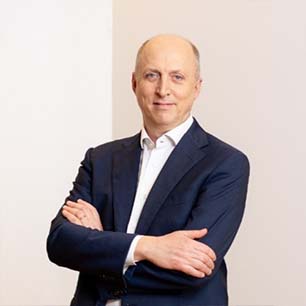 "BNP Paribas Asset Management teams is now "the sustainable investor for a changing world." Aware of our responsibility, we are now more than ever determined to act every day, wherever we operate, in favour of a more sustainable economy, and in doing so, to protect the interests of our clients."
Our role in society
Climate change, growing social inequalities and environmental damage caused by human activity can have a severe impact on the performance of companies in which asset management companies invest.
To successfully meet today's challenges and ensure a prosperous and sustainable economy for tomorrow, long-term investors have a role to play by using the leverage that their investments and their voices bring to positively influence companies' practices. We firmly believe that if the financial sector takes better account of social and environmental externalities, it will deliver value while making the world a better place and the global economy more sustainable.
BNPP AM takes its share of responsibility and intends to be the driving force behind this transformation. Thus, we work with our clients to meet tomorrow's challenges today and contribute to a more secure economic future.
---
References
1 Source: 2nd in Europe for active sustainable thematic strategies, according to an analysis made by BNP Paribas Asset Management based on Morningstar data as at 31/12/2022
---
Disclaimer
The content of this page on BNP Paribas Asset Management's approach and corporate philosophy is only for information purposes and does not constitute an offer to buy or sell any services, products or investments. These statements apply differently to each BNP Paribas Asset Management product, the characteristics of which, including those relating to sustainability, are described in the legal documentation of the funds, available here according to your country of residence and investor profile.